What to do if you've been hacked?
Here are some USSD codes that can help you determine if your phone is being hacked
Has Your Phone Been Hacked?
Six points that you should check on your Phone:

1. Battery Dies Quickly
If your battery dies quickly, it could mean that your phone has been hacked. Your phone battery dying even when you are not using it is a definite cause for concern
2. Mysterious Pop-Ups
Are you constantly seeing strange pop-ups on your phone despite using an adblocker. Maybe there is malware on your phone, which is trying to steal your information. This pop-up is known as phishing.
3. Sluggish Performance
Has your phone slowed down or started crashing a lot or re-booting by itself? Maybe someone is stealing your login credentials. Malware apps might be working in the background.
4. High Data Usage
Is your phone reporting a sudden increase in the amount of data? The increase in data usage could be due to apps monitoring your activities and uploading your data to a server.
5. Outgoing Calls or Texts You Didn't Send
When hackers tap your phone, they can directly send messages or calls to your contacts. If your loved ones are receiving messages you didn't send, your phone may be hacked, and your accounts could be compromised.
6. Unusual Activity on Any Account Linked to Your Mobile Device
Noticing strange activity on any of your accounts could mean that you're facing a serious issue. The hackers have access to your phone and accounts, meaning you're in immediate danger of identity theft.
Code *#06# for IMEI Check
IMEI is an abbreviation that means International Mobile Equipment Identity.
It's a 15-digit number that's unique to your phone. It doesn't provide any information about if your phone has been hacked, but that doesn't mean it's not useful.
Your IMEI number is a code that helps you to check where your phone is. Essentially, it helps you track your phone. All you need to find your IMEI number is to dial the code *#06#. If your phone's battery is removable, you may be able to find it there.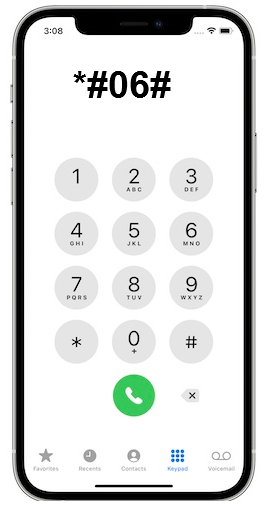 YOUR CALLS ARE BEING FORWARDED
Dial *#61# and tap Call to show the number for voice call forwarding when a call is unanswered. Also show the options for data, fax, sms, sync, async, packet access and pad access.
*#062#: Redirection Code
You can use the code *#062# to see if your calls get redirected when your phone is off. If this code returns a phone number, then that's where your calls are forwarded to.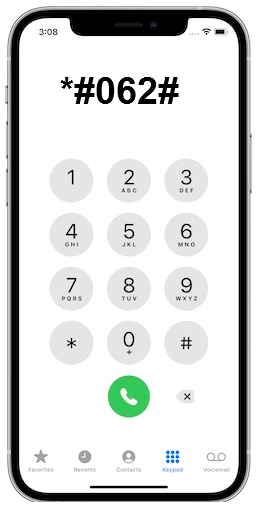 CALLS BEING REDIRECTED WHEN YOU ARE TALKING
Hackers can pick up on calls you reject or the calls you get when you're on another line. Use the code *#67# to see the number that receives your unanswered calls.
IMPORTANT CODES TO VERIFY IF YOUR PHONE IS BEING TRACKED CODE
When you dial *#21#, it will display the various sorts of diversion status which is happening with the number. This will display the information and you will come to know if your calls or messages are tapped.
THE CATCHALL CODE

The ##002 code is a phone security code that is used to protect your phone from unauthorized access. It is also used to lock your phone and erase all the data.
SHOW ALL INFORMATION ON CONDITIONAL PHONE FORWARDING
The code *#004# gives you all the information on the call forwarding status of your phone. That involves when you're on another line, unreachable, reject the call, or when you just didn't answer.